Student Requests for Technical Support: Instructions for 2021-2022.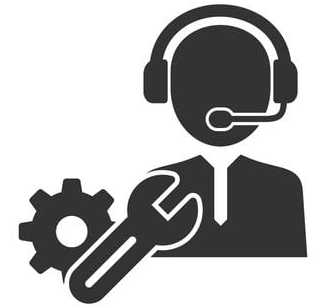 Students needing their Clever or Skyward password changed: Please ask any of your teachers to submit a request to change your password on Microsoft Teams. The library staff will change your password and notify your teacher when it is done. Alternately, your teacher may call the librarians. If a student is "new to the district," their login for Clever and/or Skyward may not have been created yet, and the student will have to wait at least 24 hours.

Students whose Chromebook is not functioning: Please fill out the student technology support form - https://bit.ly/2X0TKx1, and the library staff will contact you to arrange a repair or replacement of the device.

Students who are "new to the district" and need a Chromebook: Please wait to be contacted by the library staff. We have a list of new students, and we will make contact with each of them to ensure they have a device as soon as possible.

Returning students who never got a Chromebook and need one: Please fill out our online form for requesting a Chromebook, located at https://bit.ly/3agEcJf. We will contact you to set up an appointment for you to come to the library as soon as we have a device available.

Students who need a Chromebook, but we are unable to provide one to them: If we temporarily cannot issue a device, we will give the student a special note for teachers, explaining why the student has no device.

Students wanting an ID card: All IDs will be digital only. There will be no physical cards. Students need to look out for an email (in their district email) explaining how to create their digital ID, which includes paying $5 (online via the campus store or at the school).