Great things are continuing to happen at McHI. On Thursday Dec. 8th 4:30-5:30pm we invite McHi students to our Mat Room to learn & experience the mental & physical benefits of YOGA! A certified yoga instructor from the "Yoga House RGV" Studio will be leading - come join the fun.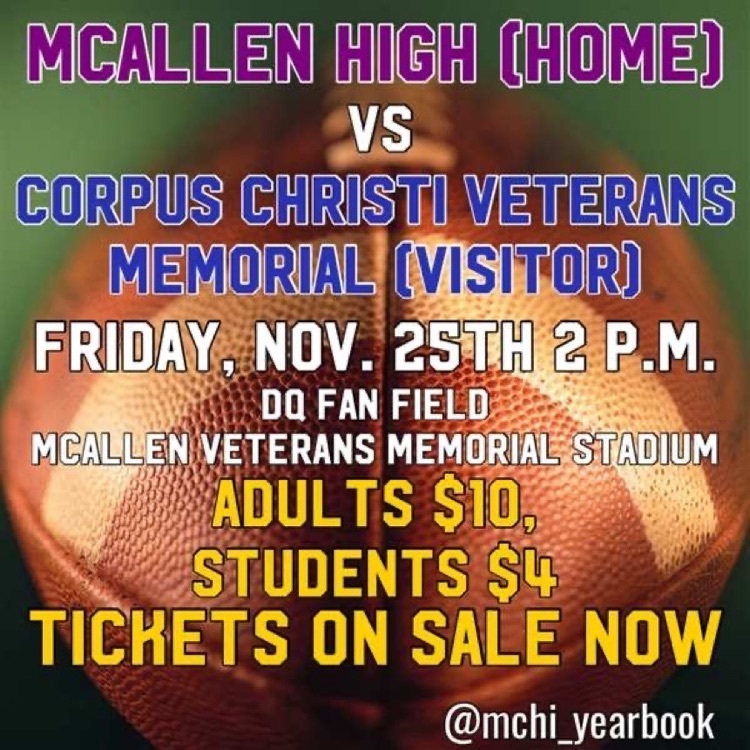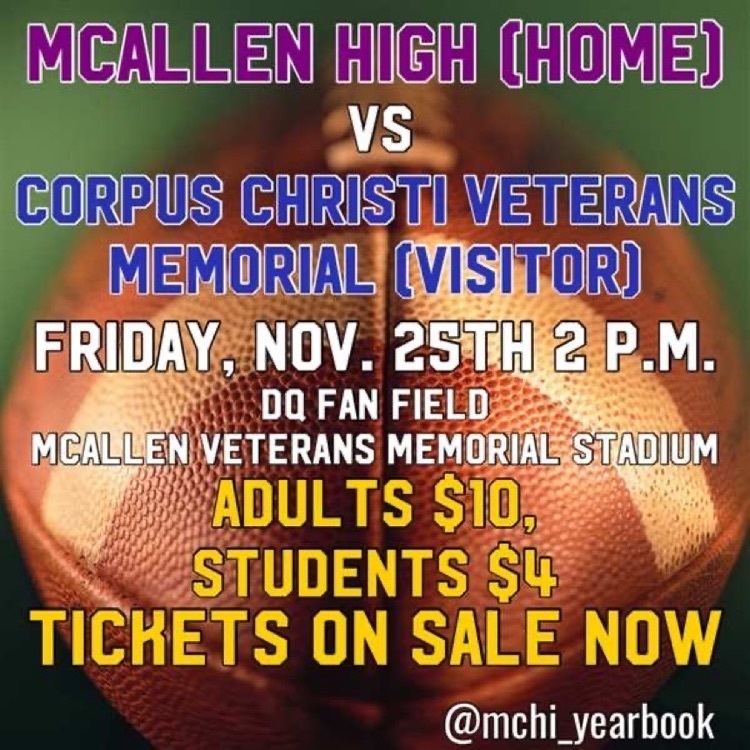 Join us next week as we continue raising our District's Emotional Intelligence! @McAllenISD #MISDEQWEEK #DistrictofChampions @McHiPride @sfriedlein @CounselorMISD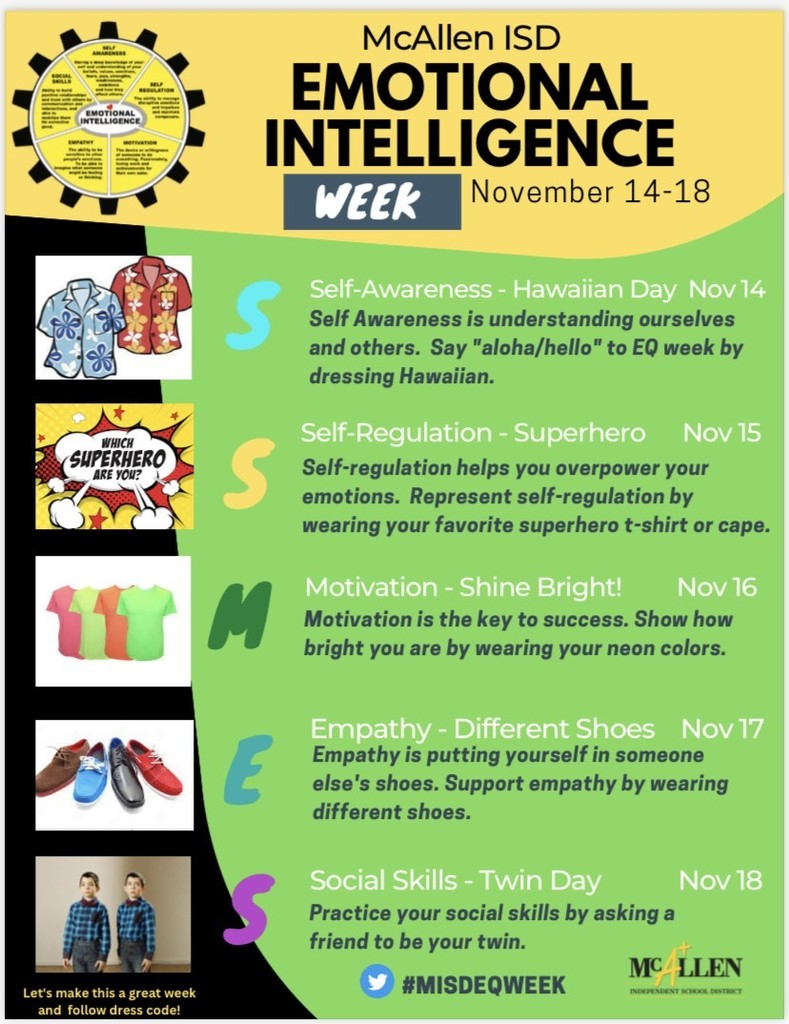 Monday kicks off National Red Ribbon Week! Let's celebrate life by participating in each daily theme and rally with our community to fight the war on drugs. #weareMCHI
It is finally here - COLLEGE NIGHT!! Representatives from from the U.S. Armed Forces, local scholarship organizations, & many colleges will be present! Events start at 6pm at McAllen High School.
Save the date - McAllen ISD College Night will be held September 19th (6pm-8pm) at McAllen HS! Reps from the U.S. Armed Forces, local scholarship organizations, & over 55 colleges will be present! This week we celebrate College Week and today we spotlight @UTRGV! GO VAQUEROS!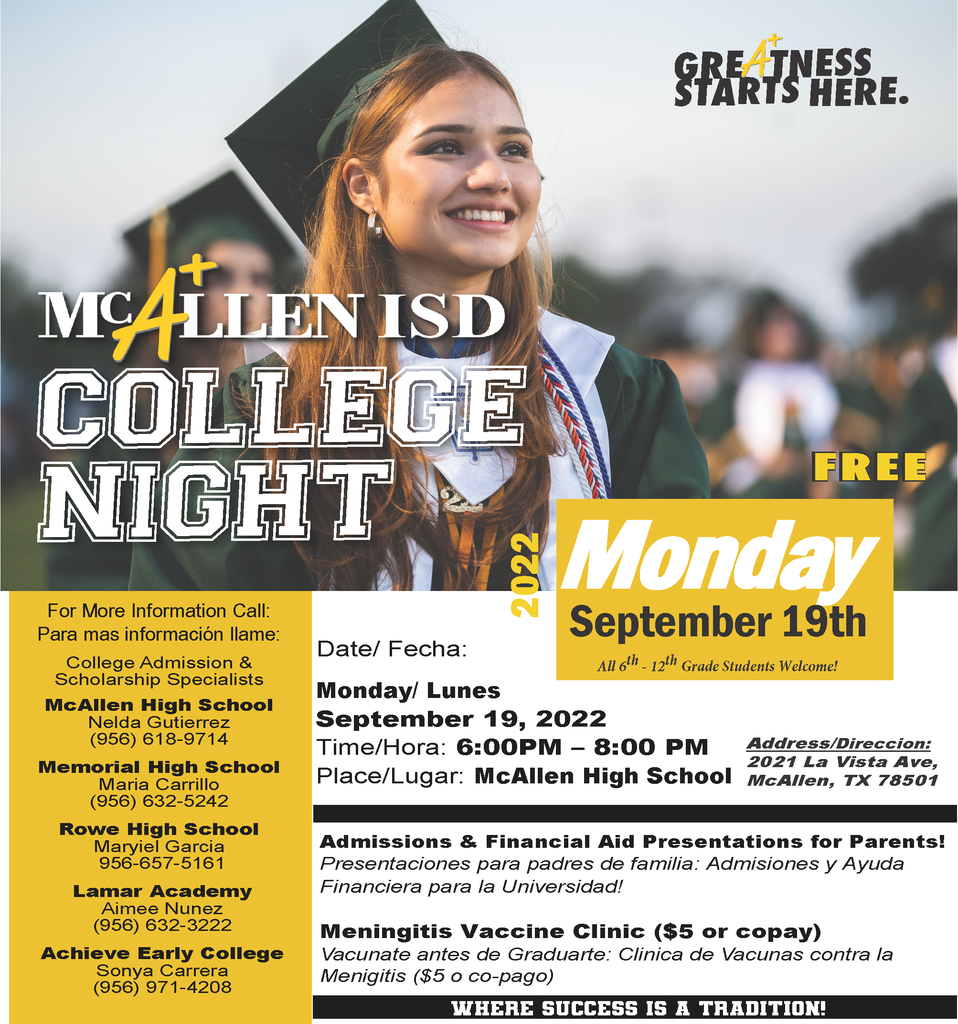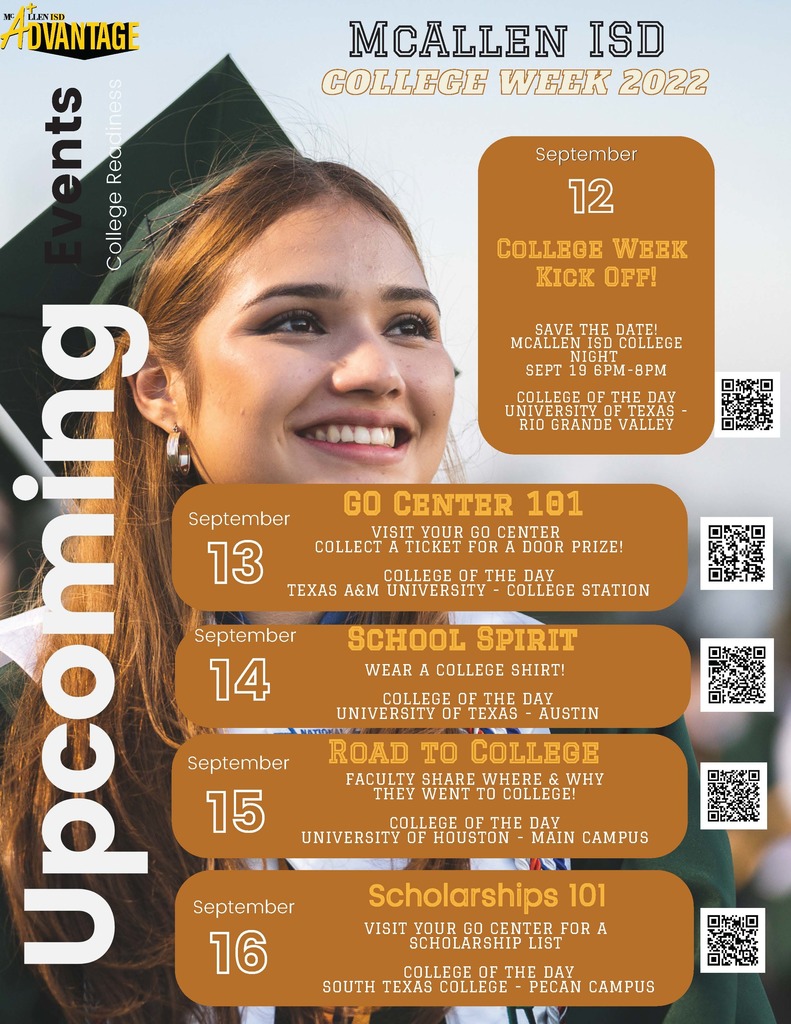 Currently-enrolled McHi students who do not have a Chromebook or whose current Chromebook needs to be replaced, please fill out the form linked below. After filling it out, the library staff will contact you when a Chromebook is ready for you.
https://bit.ly/3ccPSTO

Please join us August 18 for a presentation and discussion on safety & security measures McAllen ISD has in place for the protection of students and staff at our schools. Join us at McAllen High School from 6-7:30pm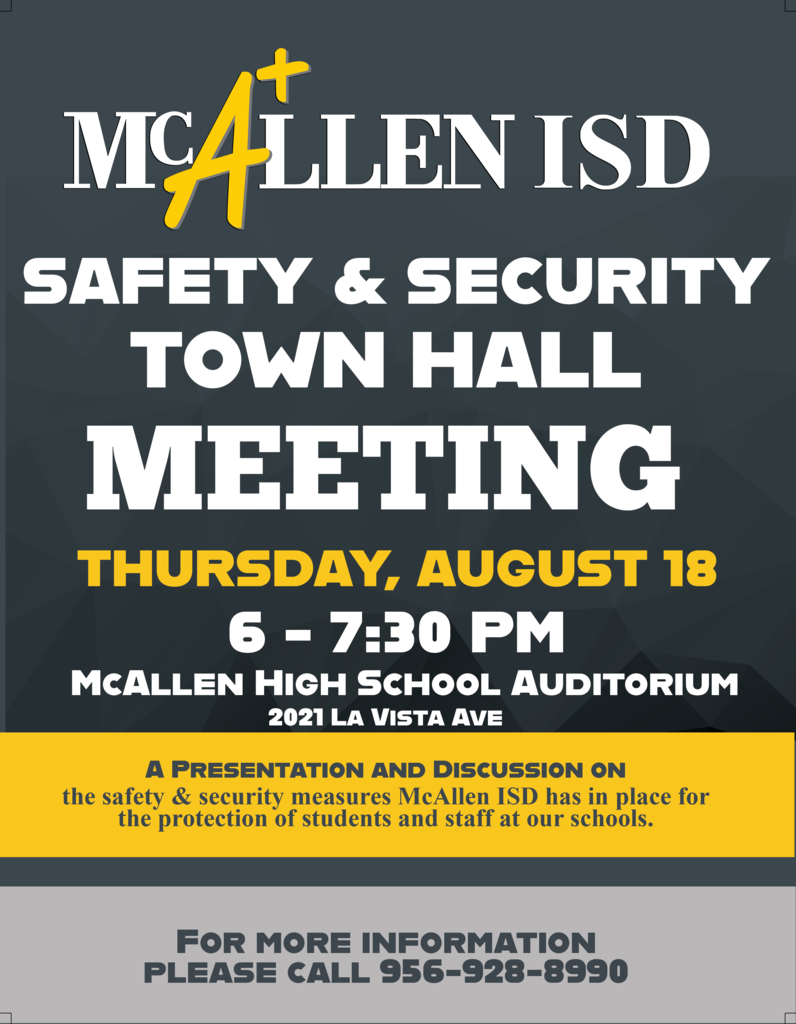 Mandatory Schedule PICK-UP for the 22-23 school year will be held next week for ALL McAllen High students. You must bring proof of residency (light or water bill) AND $5 dollars to purchase a current school id. See photo for assigned dates and times.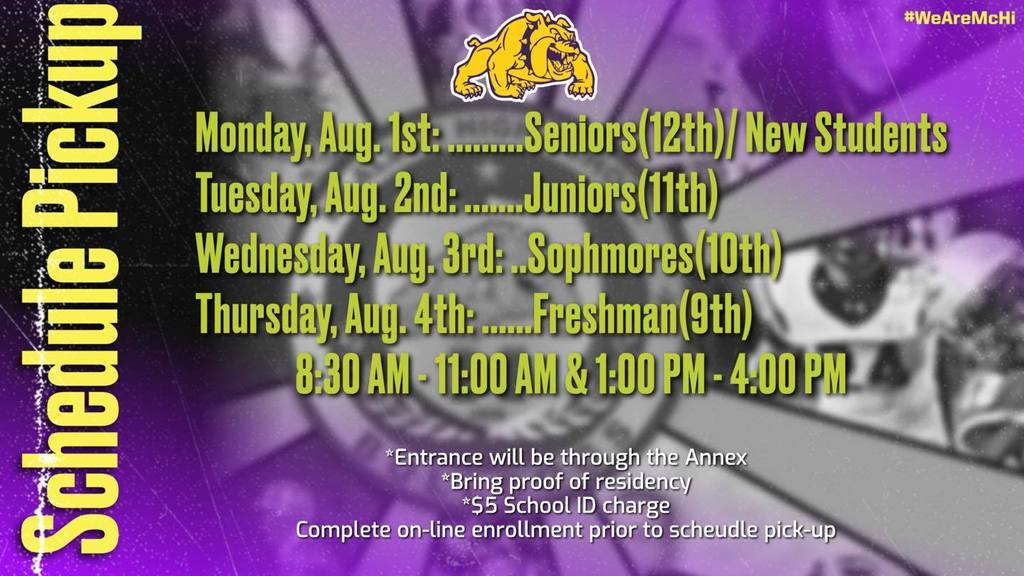 Reminder: McHI Wrestling Camp will start Monday July 11th at 4:30 pm. Visit
https://5il.co/1b80j
for more information.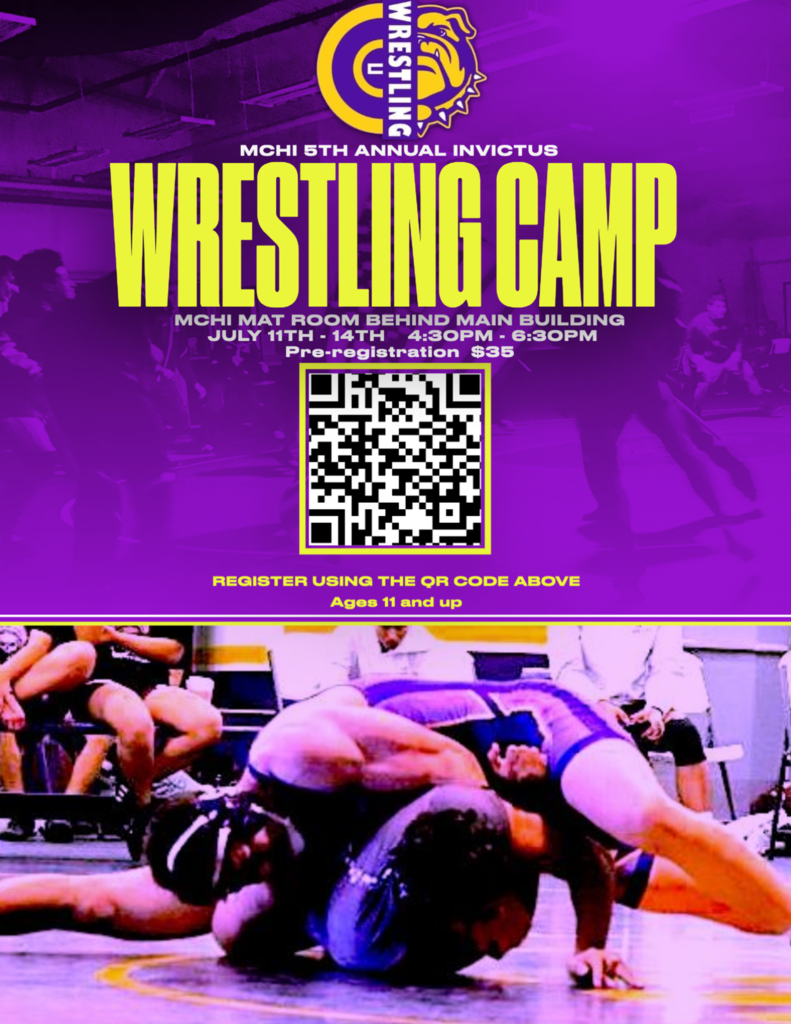 McAllen Community, The walking track at McAllen High School will be closed until further notice starting on Monday, June 20th. You can use the walking trail along Bicentennial or the walking trail at Las Palmas Park. Thank you for your patience during the renovation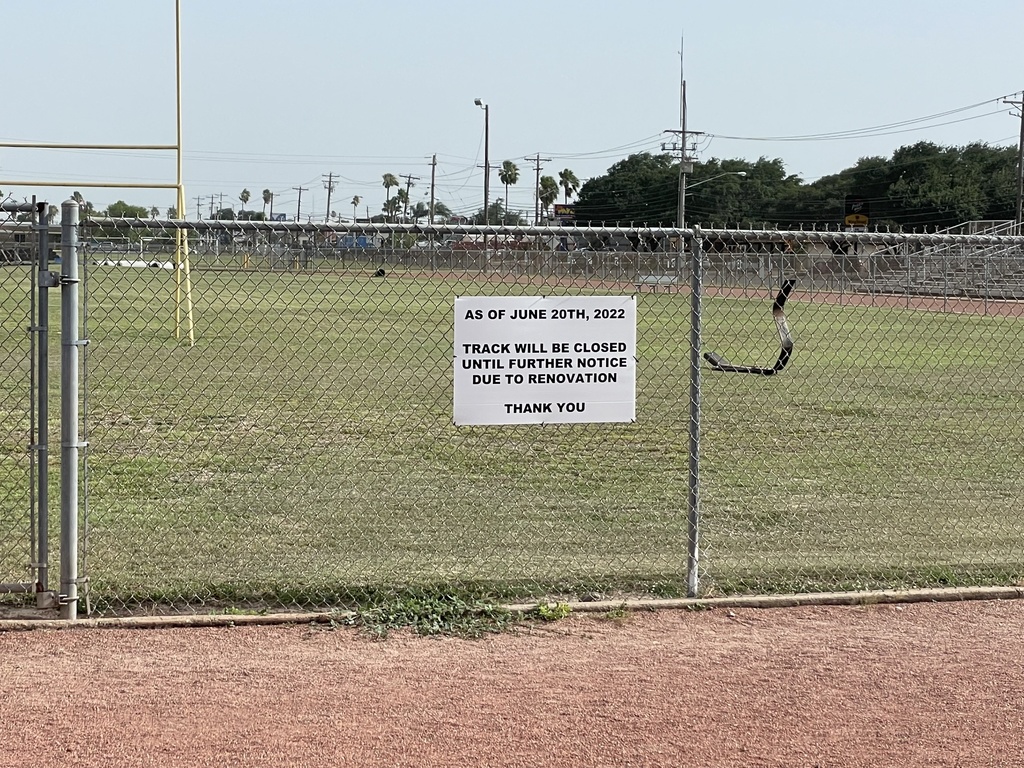 McHI 5th Annual Invictus Wrestling Camp to be held July 11-14 from 4:30 to 6:30 pm. Registration open for ages 11 and up! Spots are limited so sign up today using the following link -
https://forms.gle/YKUdr5tDxMgcHW586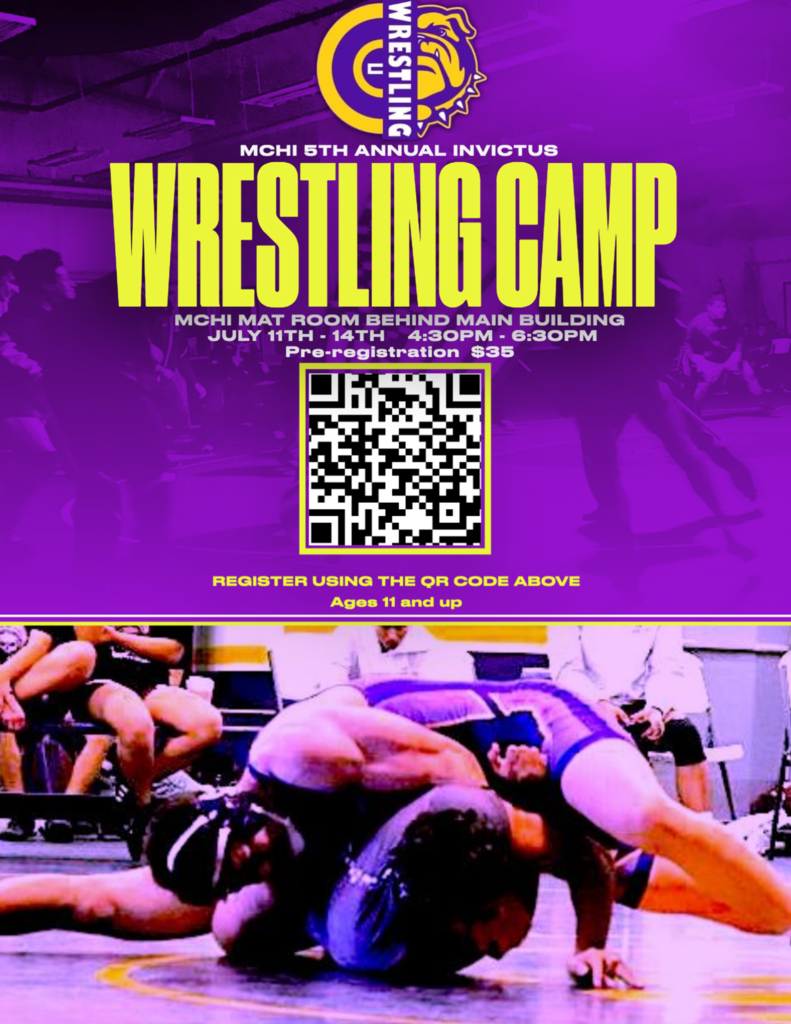 Congratulations go out to the fabulous Melissa Segovia for being selected as the McHI AVID Teacher of the Year! Thank you for the long hours and endless support! Your hard work and dedication is much appreciated.
McHI Senior Check Out will begin Thurs. May 26th @ 1pm. Reminder: Diplomas will not be issued at graduation if the clearance form is not complete & turned in to counselors by 12:30 pm on Friday.
Senior regalia distribution will take place on April 19th. Any cords, stoles and medals to be received will be distributed in front of the auditorium during English 4 classes. Remember regalia must be worn to the Scholarship & Awards ceremony AND graduation.
Seniors 2022 - Scholarship & Awards Ceremony will take place this Friday May 20th @ 2pm in the Auditorium. Make sure to wear your Sundays best and any cords, medals and/or stoles that were received. #WEAREMCHI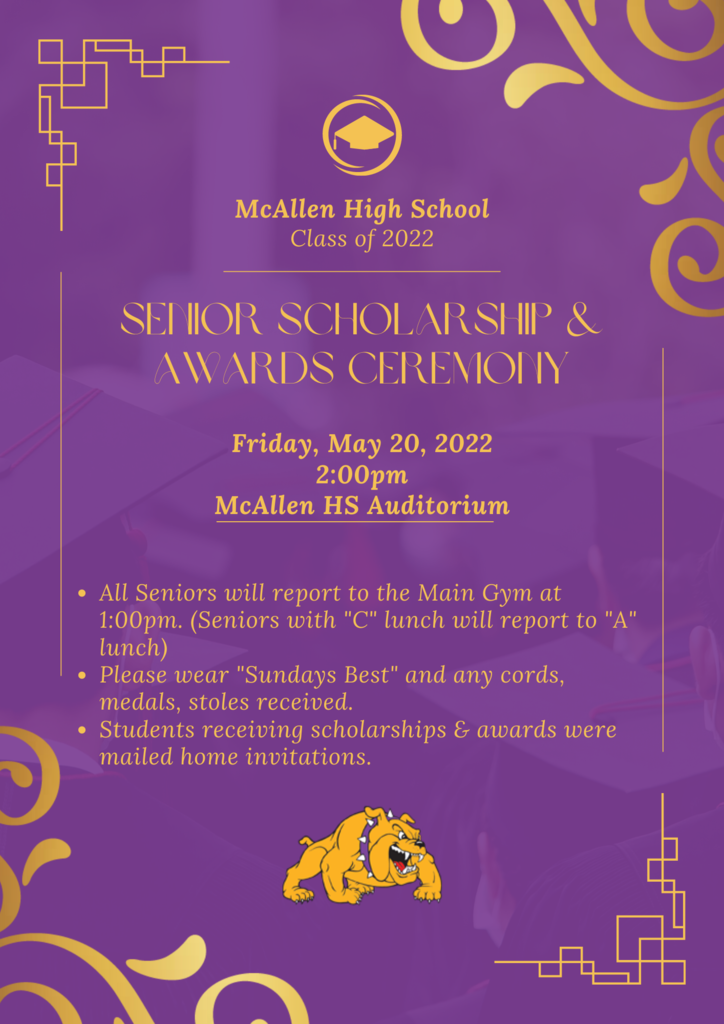 Calling all 2023 graduates! Applying to college is a process; take advantage of our FREE 4 day College Readiness Boot Camp to get a head start on your applications. Spots are LIMITED so register today -
https://5il.co/1alnk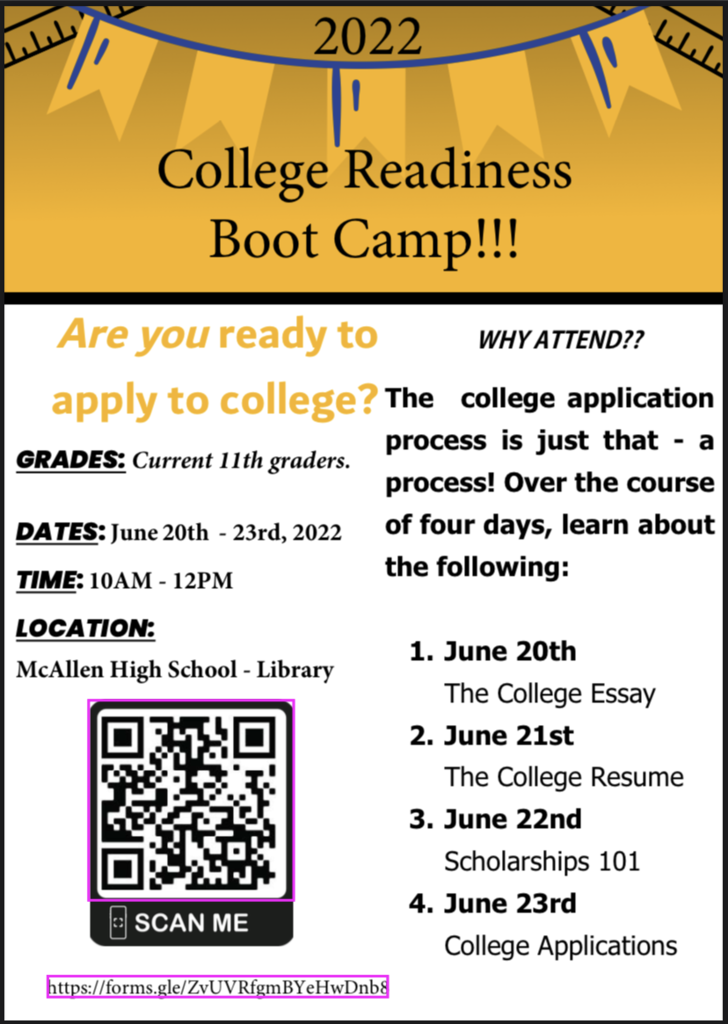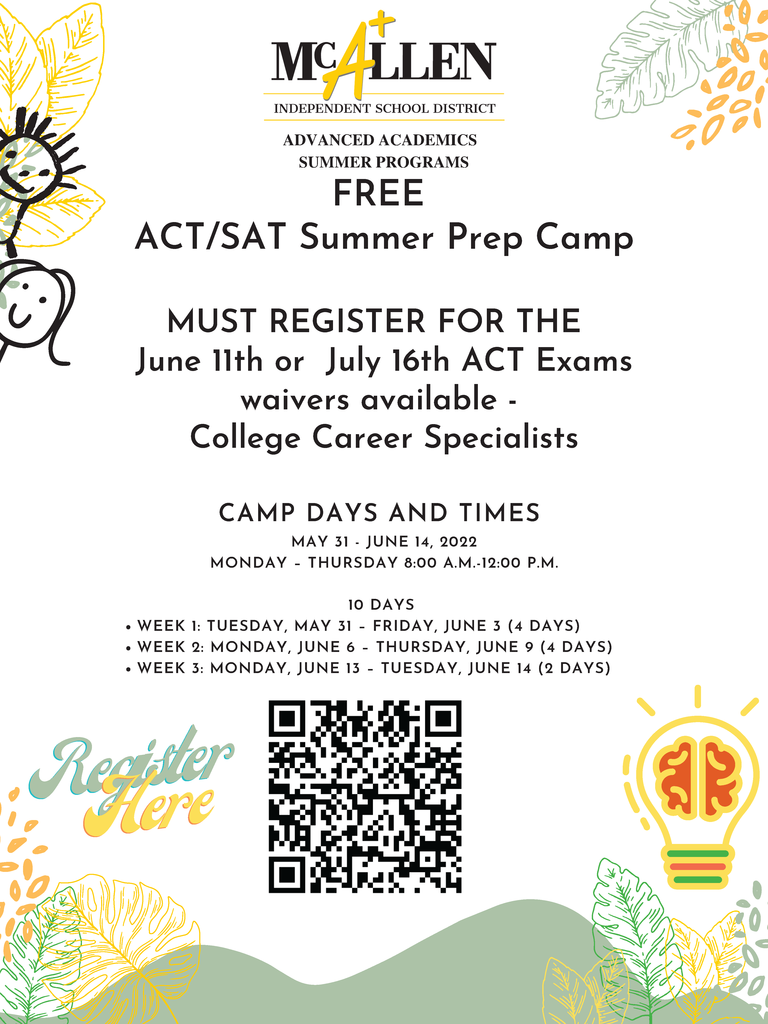 Is your child currently playing sports in High School? Are they interested in playing sports in College? Follow the NCAA Timeline to make sure they are on track. NCAA Timeline -
https://5il.co/1a5js
NCAA Guide -
https://5il.co/1a5km